Spaghetti squash is a versatile vegetable that makes its debut in the fall and winter months. It's a good source of fiber, is low in calories, and has a mild flavor making it an ideal substitute for pasta.
This recipe may seem overwhelming considering it takes over an hour to prepare, but before you move on to find something to make in a shorter amount of time then consider that the majority of this cook time is due to the time it takes to bake the squash. As soon as you walk in the door do this: preheat the oven, cut the squash in half, scoop out the seeds, and put in the oven to bake. Go about your evening for the next 45 minutes. Once cooked then the rest of the recipe is ready in less than 30 minutes. Sold?
STUFFED SPAGHETTI SQUASH WITH WHITE BEANS AND CHARD
Ingredients
1 medium spaghetti squash
1 tbsp olive oil
1 large shallot, finely chopped
1 box crushed tomatoes
1 can low sodium cannellini beans, rinsed
4 large leaves of swiss chard (about half a bunch), chopped
1 bunch basil, chopped
1 cup mozzarella
2 tbsp shredded parmesan
Preparation
Preheat oven to 350 degrees. Cut squash in half lengthwise and scoop out the seeds. Place cut-side up into a baking dish and bake for 45 minutes or until you can use a fork to scrape the spaghetti into noodles. Set noodles aside.
Heat oil in a skillet. Add shallot and saute until translucent. Add swiss chard and beans. Saute until chard wilts. Add tomatoes and spaghetti noodles. Simmer for 8-10 minutes. While filling is simmering, finely chop one bunch of basil.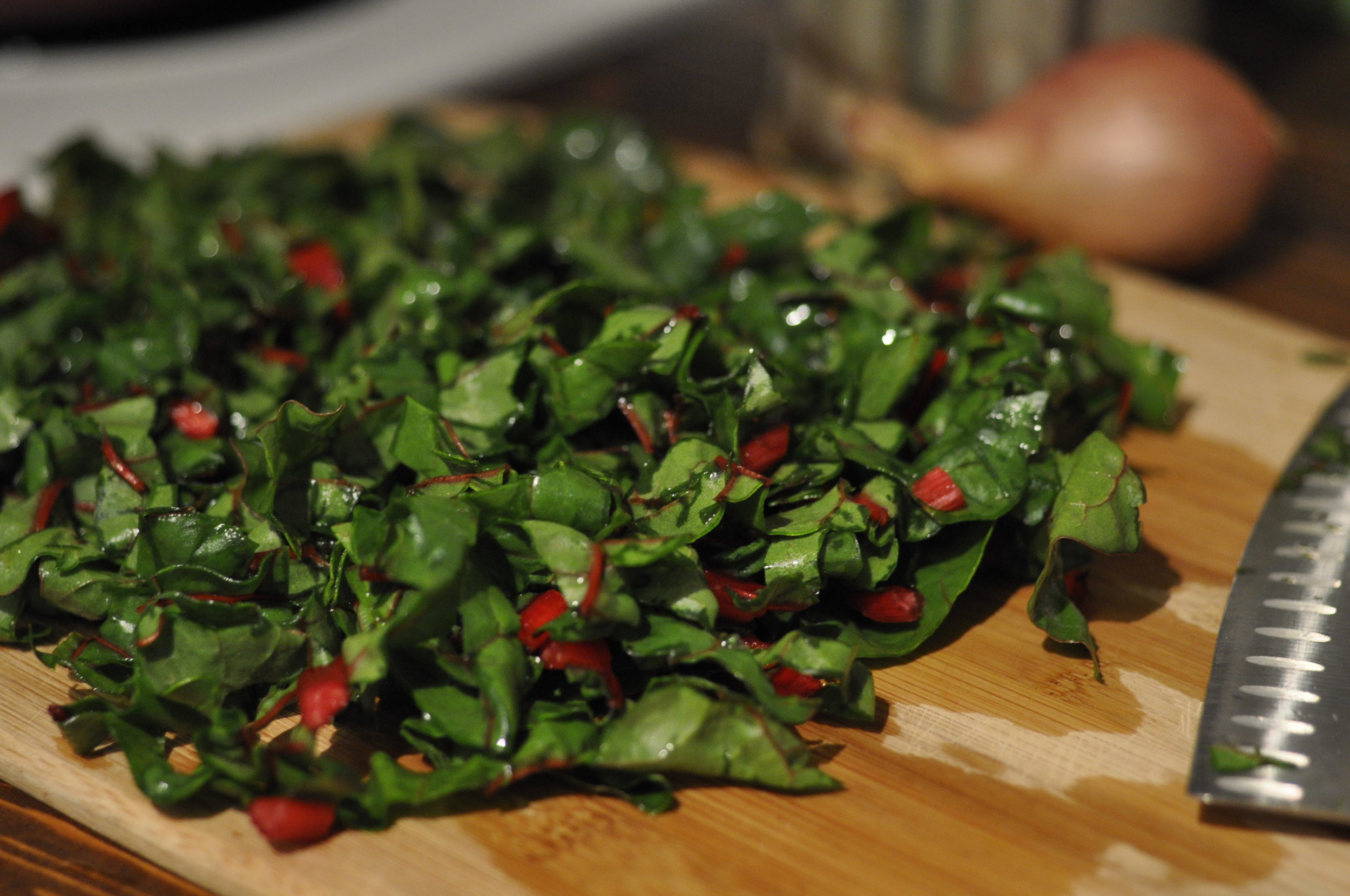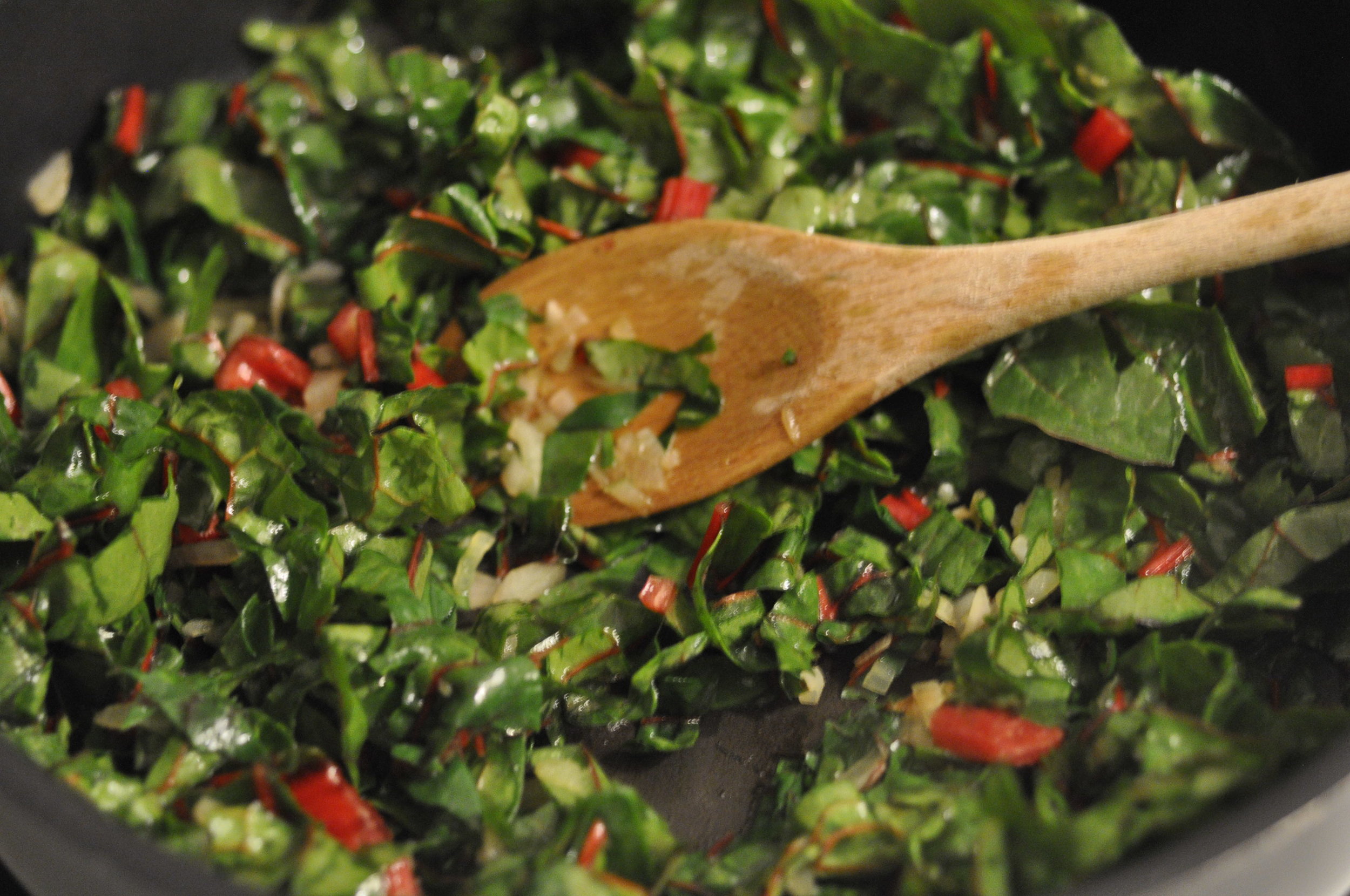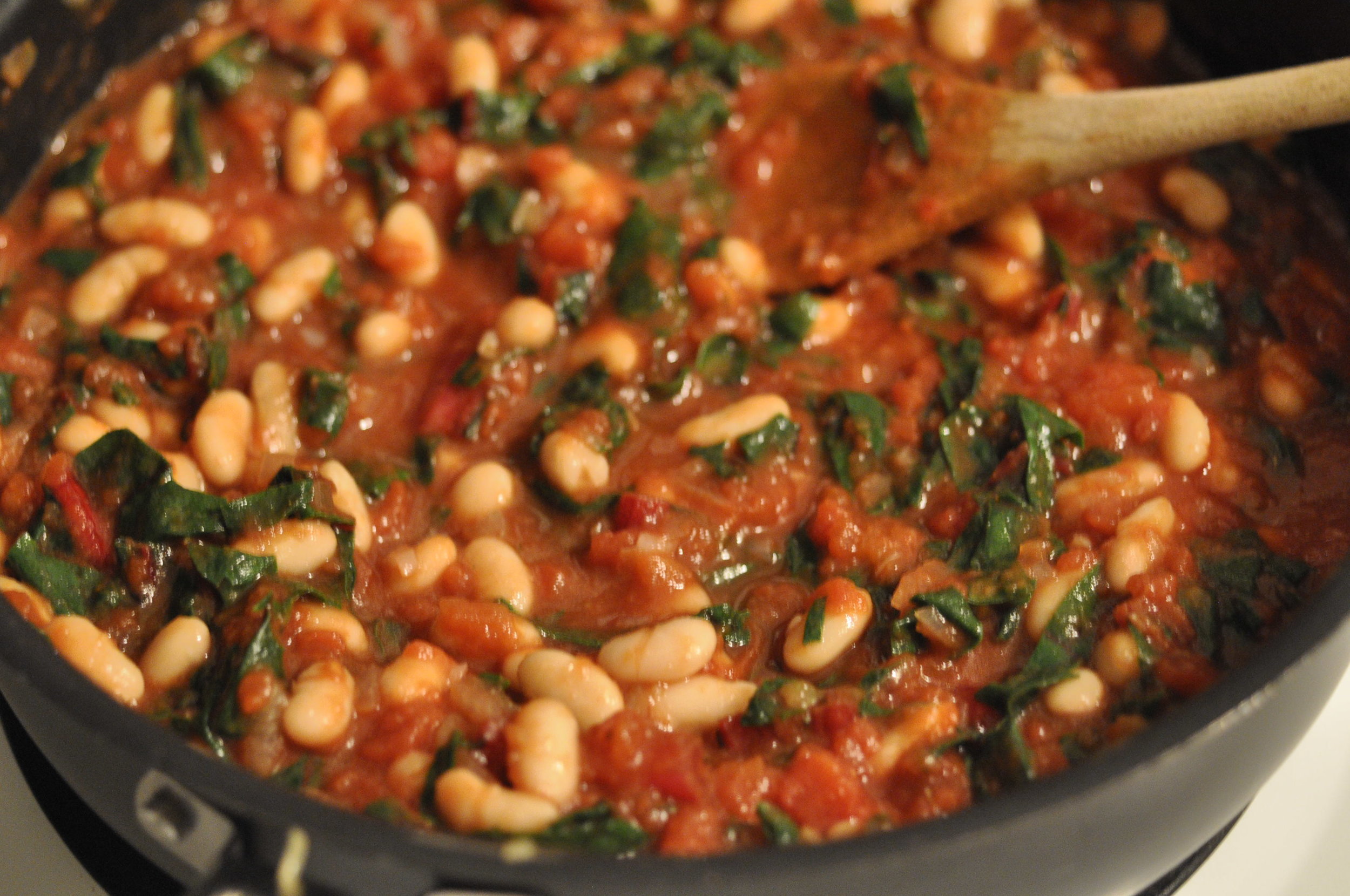 Add 1/3 of filling to the bottom of the baking dish surrounding the spaghetti boats. Split the remainder of the chard and bean filling between the two boats. Top with mozzarella, parmesan, and 1/2 chopped basil. Cover with foil and bake at 350 degrees for 20 minutes. Sprinkle the remaining half of the basil on top of the boats.
Back to basics tip: opt for a jar of tomato basil marinara and eliminate the crushed tomatoes, shallot, and basil.